How to defrag disk partition with partition manager software?
Why disk defragment is needed?
Defragment is a process that reduces the amount of defragment in file systems and reorganizes file storage on a hard disk partition. The file fragmentation significantly reduces PC and server performance, especially when intensive I/O operations are taking place. Conversely, file defragmentation can increase performance, as the read head has to move less across the disk to read all file parts. By defragment, you can speed up the computer and improve its performance.
Defragment is especially useful before resizing partitions. The resizing partition process would be faster and more reliable after defragment.
How to defrag disk partition with partition manager?
EaseUS Partition Master provides the computer users with the defragment function to consolidate fragmented files and folders so that each occupies a single, contiguous space on the volume. It will enable the file system to access the files and folders and the new ones more efficiently. The defragment feature build-in EaseUS Partition Master can defragment the partitions formatted with FAT or NTFS file system. Following is the step-by-step instructions about how to defragment a partition with EaseUS Partition Master.
1. Download EaseUS Partition Master and install it on your computer. After that, launch EaseUS Partition Master.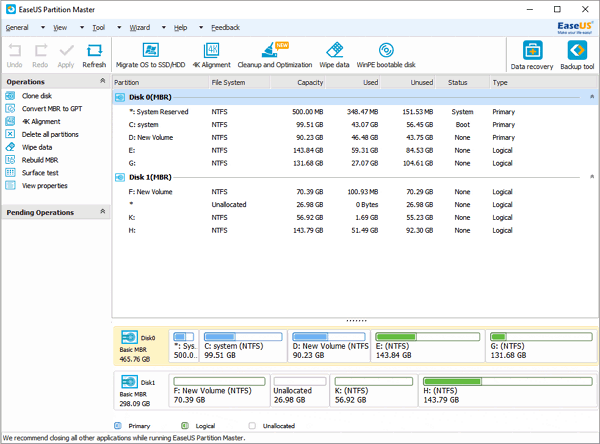 2. Right click the partition and choose 'Defragment'.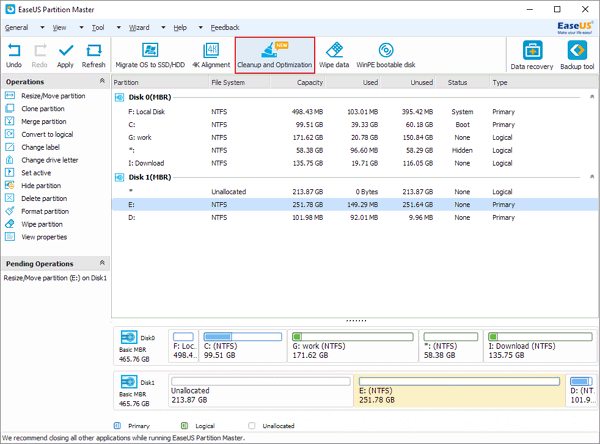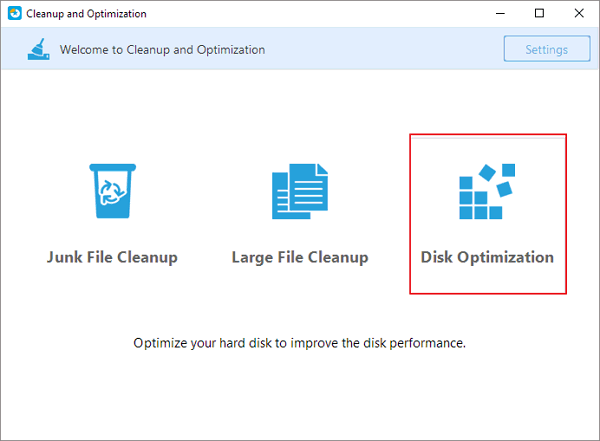 3. After a while, the defragment is completed. The time depends on the amount of the fragments in this partition.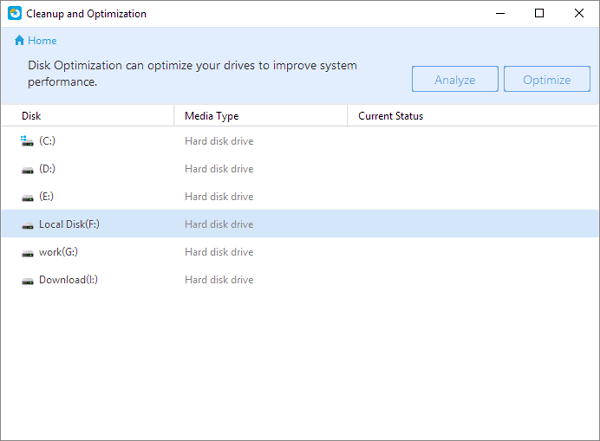 More features of EaseUS Partition Master.
Related Articles: