How to explore FAT and NTFS partition with partition manager software?
Why need to explore partition?
If your partition has no drive letter, how to distinguish it? If you are not sure about the partitions, how to browse your yours to distinguish it? So exploring partition can help you identify each partition before performing operations, you don't have to worry about mistaking the partitions to be formatted or deleted.
How to explore partition?
Partition manager software - EaseUS Partition Master enables you to explore partitions to browse files before you perform any operations.
1. Choose right edition of EaseUS Partition Master and install it. After that, launch EaseUS Partition Master.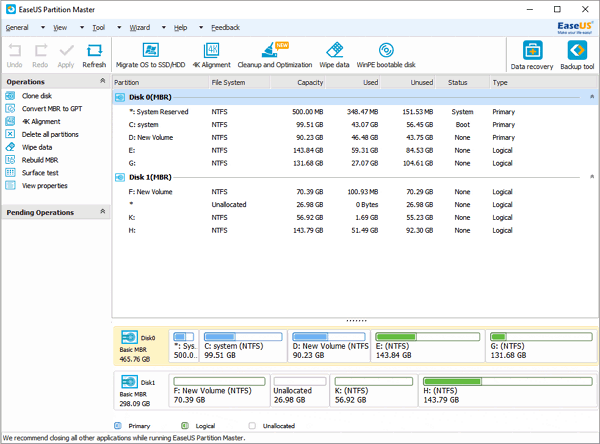 2. Choose the drive C: and right click the mouse to choose Explore partition.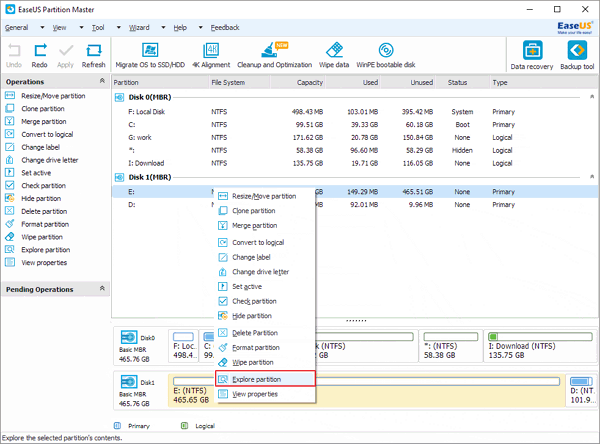 3. You will see the all the folders of C: drive.