How to delete partition?
Advantage:
Deleting partition will spare more unused partition space for other usage or re-arrange hard disk.
Attention: System partition can be deleted only with Partition Master bootable CD (See how to make bootable CD). Once the partition is deleted, all the data on it will be lost. Make sure you have back ed up your data before deleting, if not, we suggest download our free backup software to backup firstly.
To delete partition, please follow the steps below: (Suppose you want to delete drive D:)
1. Launch EaseUS Partition Master.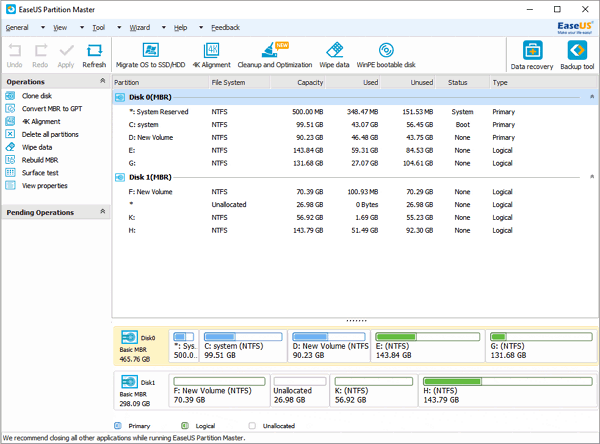 2.Choose a disk, and click "Delete all partitions" in "Disk" to delete all partitions in the hard disk, or right click the mouse.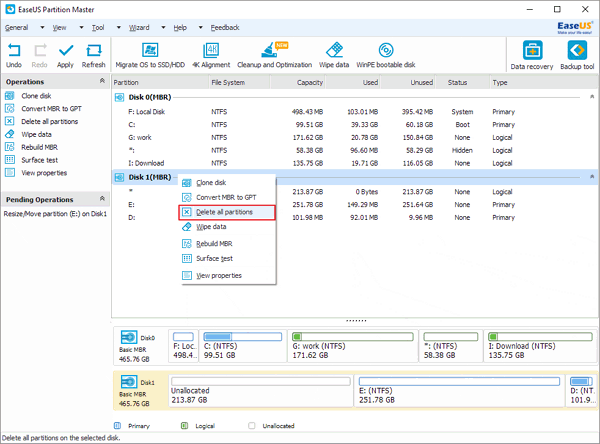 3. Click "OK" to apply the operation to delete a partition.
To delete all partitions if there is system partition on the disk is inadvisable, or else, your computer will be unbootable.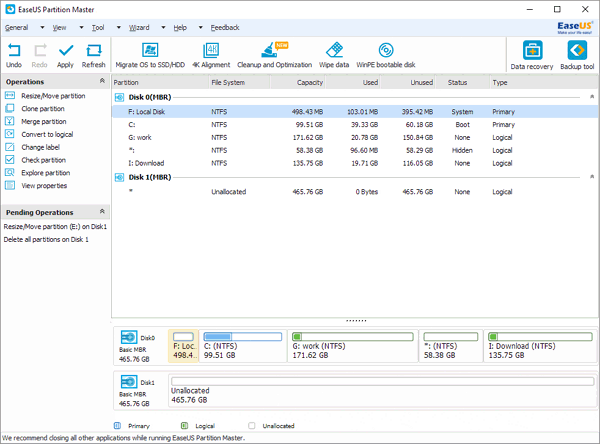 4. Click "Apply" to apply all pending operations.
Besides, if you wrongly delete the partitions, Partition Recovery Wizard function helps recover accidently deleted, lost or damaged partitions. For detailed steps, please refer to How to recover deleted or lost partitions?