How to hide partitions?
Advantage:
Hiding partition will protect important information from unauthorized or casual access.
To hide partitions, please follow below steps:
1. Launch EaseUS Partition Master.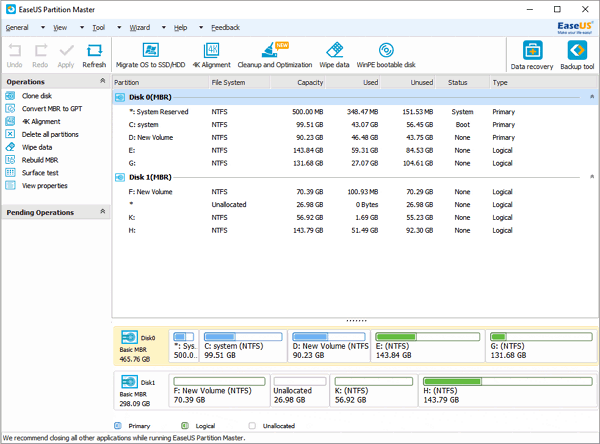 2. Select a partition in the disk map of EaseUS Partition Master.
3. Click "Partitions" > "Hide partition", or right click mouse to choose "Hide partition".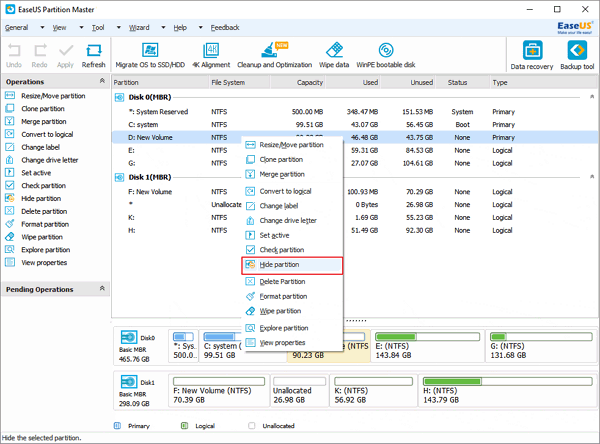 4. Click "OK" in the Hide Partition window to apply the hiding operation.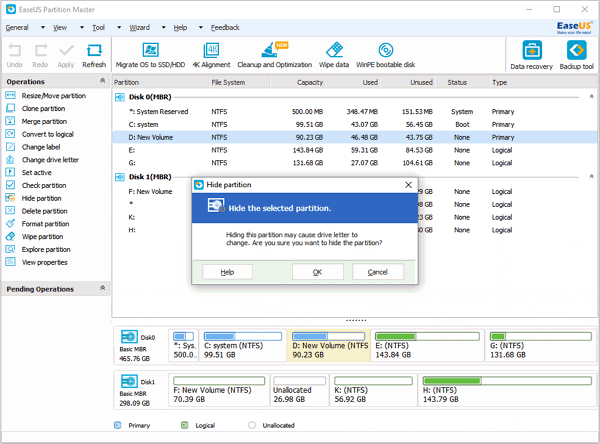 *To unhide a partition, repeat the steps above but click "Unhide partition" in menu.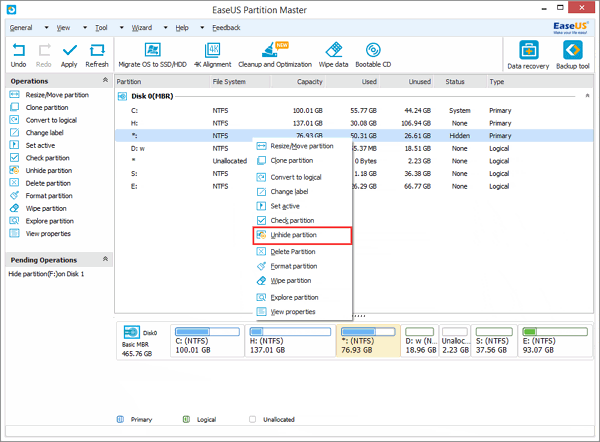 Notes:
1. You cannot hide current system partition and the button is not shown.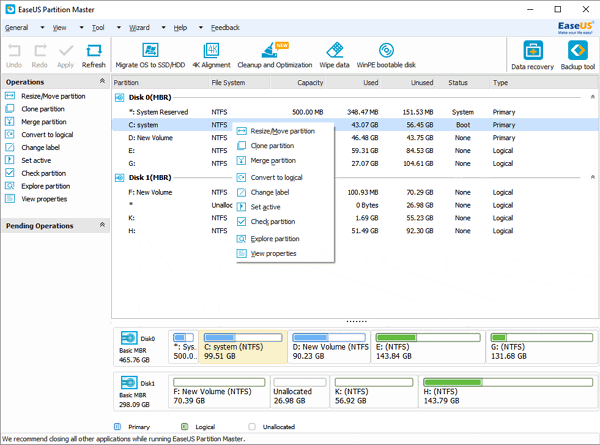 2. Drive letters will be changed after you hide or unhide partitions.
3. You cannot visit the hidden partitions in "My Computer".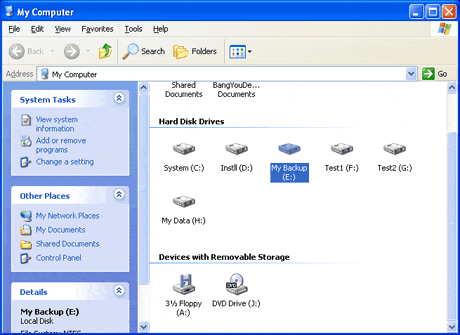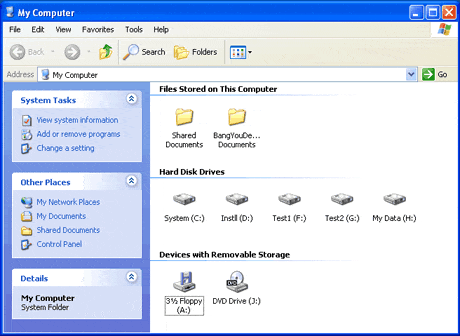 4. You are not suggested to unhide the system restore partition whose property is "Hide", or else, the system will not be able to boot, and system restore cannot run.