How to merge partitions for more space with partition software?
Many people want to merge partitions due to different reasons, for example, the system partition is low disk space but other partitions have much, so they want to merge two or more partitions and make the system partition bigger. Some people's problem is not related to system partition and they want to merge partitions to make a larger one. No matter which reasons, if you want to merge partitions, you will achieve by using EaseUS Partition Master. While EaseUS Partition Master Free Edition is the first free partition software which provides merge partition function for Windows home users to merge two partitions for free under Windows 2000/XP/Vista/Windows 7/8.
Merge two adjacent partitions
This is an example to merge partition D and F, please follow the steps below:
Step 1: Download EaseUS Partition Master, install it, launch it and go to the main screen.

Step 2: Select partition F:, right click it, and then select Merge partition.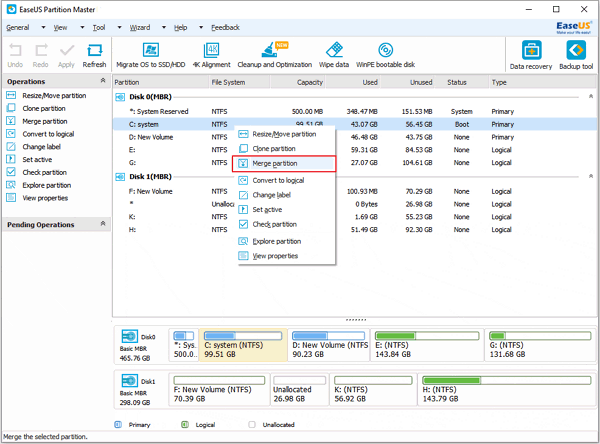 Step 3: In this Merge partition window, you should first choose two neighbour partitions: Partition D: and F: in the partition layout.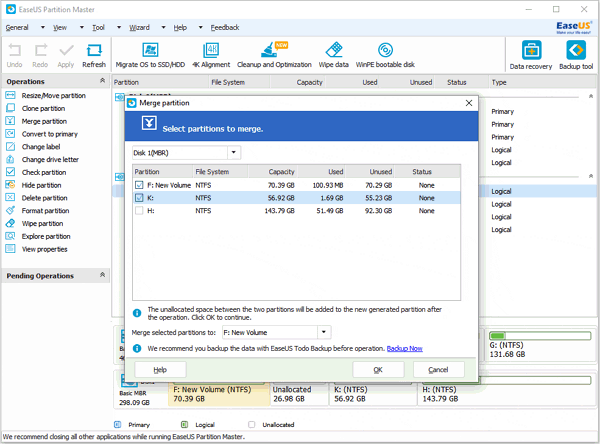 Step 4: Choose the merge destination: partition D: by selecting a partition label in the drop-down list of "Merge selected partitions to".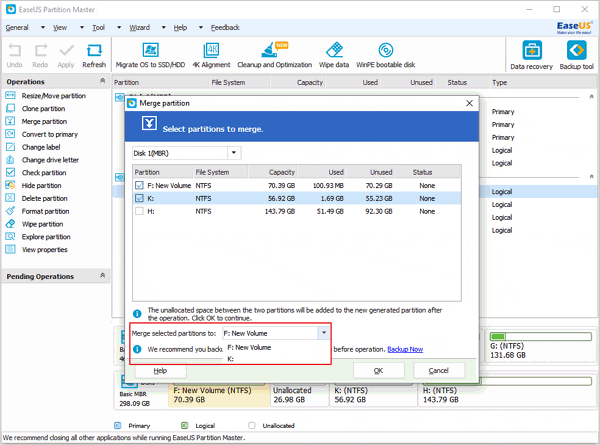 Step 5: Click OK, the program will check file system on the partitions.
Step 6: Click Apply, you have successfully merged the partition F into partition D.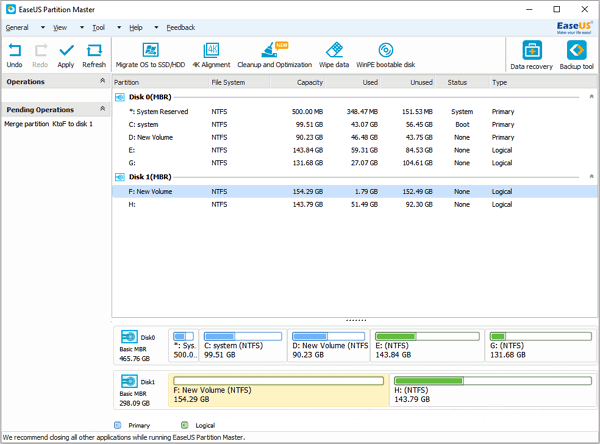 Tips:
1. System partition and boot partition can only be set as destination, the same to the partition installed EaseUS Partition Master.
2. Only two neighbour partitions can be merged.
Video Tutorial: How to merge two partitions with EaseUS Partition Master?
Merge two non-adjacent partitions
For example, your computer has four partitions - C, D, E, F. Now C is low disk space while E has much free space. How to merge partition E into partition C to increase system partition (C:) disk space? Following is step-by-step instructions to merge partition E to partition C with EaseUS Partition Master.
1. Backup the data on the partition E.
2. Install this partition software and launch it.
3. Delete the partition E with EaseUS Partition Master.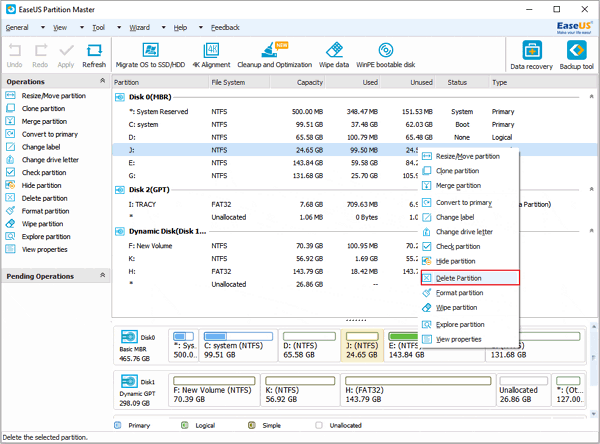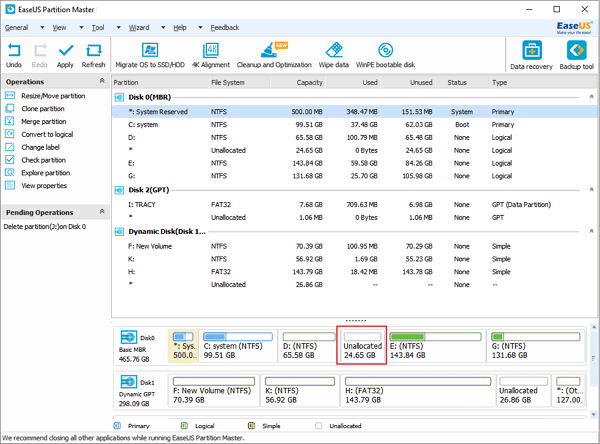 4. Move the partition D rightwards to let the unallocated space be behind the partition C by "Resize/Move partition".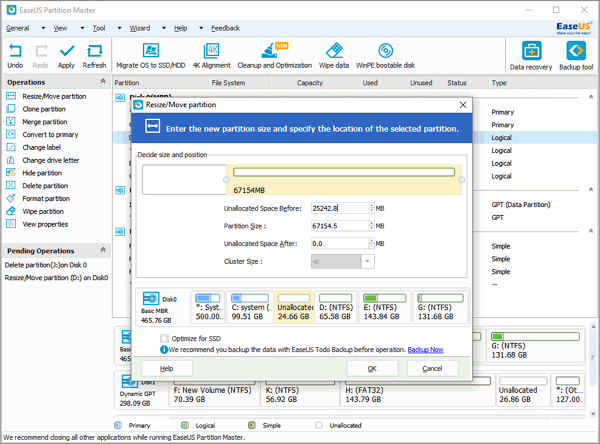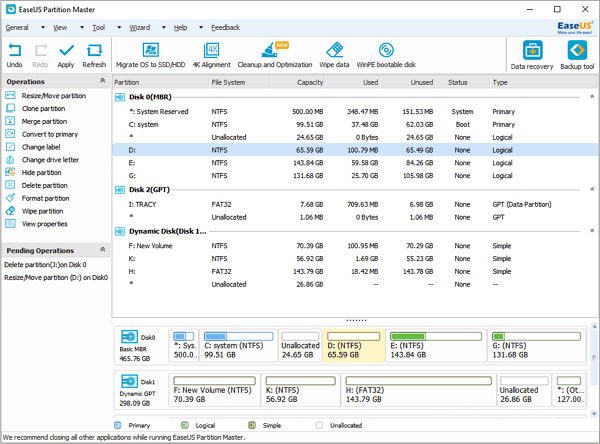 5. Select the partition C and right click it, select "Resize/Move partition" to extend the partition C.
6. Click Apply. Now you have merged partition E into partition C.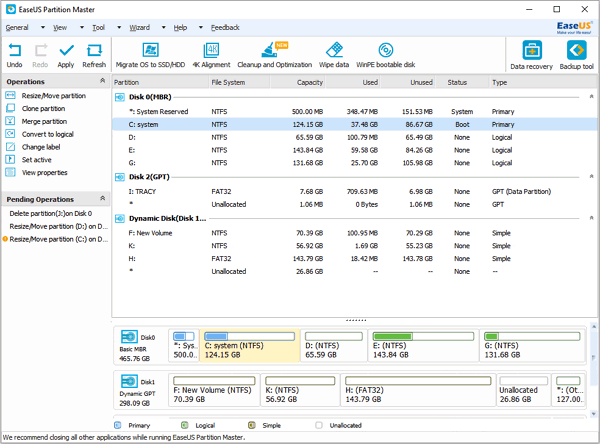 Related Articles: