EaseUS Partition Master Server Edition
ALL-IN-ONE Windows Server disk management toolkit
Time Limited Offer - 20% OFF
$127.20 $159.00

30-day Money Back Guarantee
How to resize Windows hard drive partition?
Windows Vista
Windows is the first operating environment introduced by Microsoft in November 1985 as an add-on to MS-DOS. As we all know, it is a series of Operating System and soon plays a dominant role in the computer market worldwide. There is a convincing testimony that at the 2004 IDC Directions conference, it is stated that Windows had approximately 90% of the client Operating System market.
Microsoft has released Windows Vista in 2006 and 2007. Windows Vista is an operating system in several variations for use on personal computers, including home and business desktops, laptops, tablet PCs, and media center PCs. Compared with the other Operating Systems in Windows family, Vista contains a new feature which allows users to resize partition without any additional software. Previously, resizing partition is only available by using additional resize partition software.
Resizing partition with Windows Vista built-in function
In consideration that most of people still do not know how to resize partition in vista. We would like to give you some directions as follows:
1) Click on the Start menu
2) Right click on Computer and click on Manage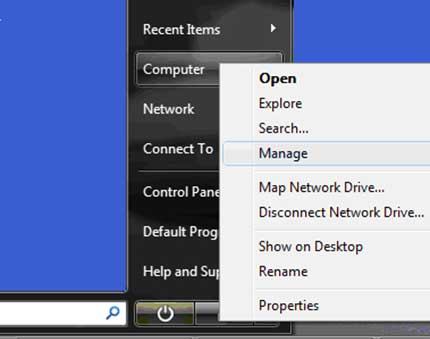 3) You may get a User Account Control dialog here; just click Continue
4) In the left pane, open up the Storage category and click on Disk Management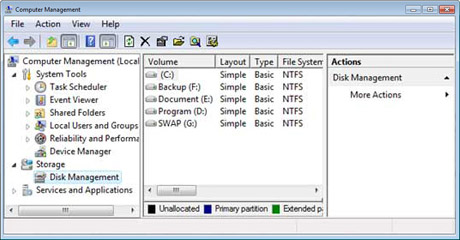 5) Here, you will find your partitions on your disks. Right click on the partition you'd like to modify and it turns out a box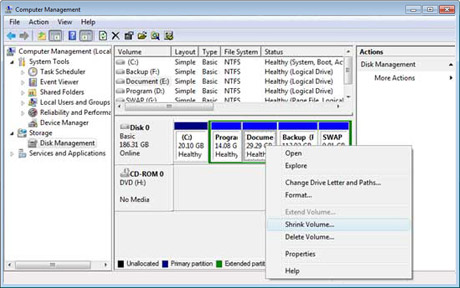 6) Click on Shrink Volume or Extend Volume and you will see a dialog box as below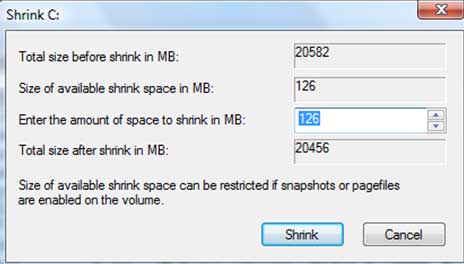 7). In this dialog box, you can choose the exact amount of space you want to shrink. Just select your settings and click the Shrink button and resizing partition has been finished.
Almighty partition manager for Windows operating systems
Though, Windows Vista has the ability to shrink and expand a partition, it cannot move partitions. Even if you can shrink a partition, you cannot expand other partitions until you move the unallocated space behind them. And how about the other Windows Operating Systems like Windows 2000, Windows Server 2003/2008 and Windows XP? You can just rely on partition software as we indicated before. Here we recommend EaseUS Partition Master Server Edition.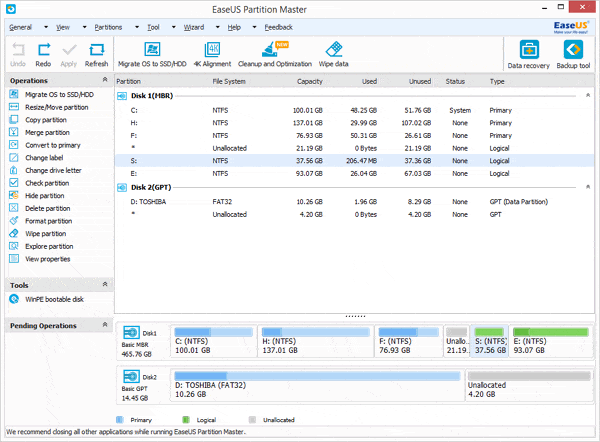 EaseUS Partition Master Server Edition works perfectly with hardware RAID and Windows Server 2000/2003/2008 and Non-Server 2000/XP/Vista/Windows 7/8 (32 and 64) bit systems.
EaseUS Partition Master Server Edition
ALL-IN-ONE Windows Server disk management toolkit
Time Limited Offer - 20% OFF
$127.20 $159.00

30-day Money Back Guarantee
More EaseUS Partition Master Editions for business users
Unlimited usage within a company
-
-
Free lifetime upgrades
-
-
Provide Technical Services to Clients
-
-
-
-
License
Machine License
Machine License
Unlimited License
Unlimited License
Technician License
Price

$127.20

$159.00

$207.20


$259.00

$319.20

$399.00

$399.20


$499.00

$559.20

$699.00
Related Articles
Feedback on this article:
Thanks for visiting EaseUS, please let us know how we can improve this article or make it more useful to you. Should you need technical support please feel free to contact support@partition-tool.com.