How to resize Server 2003 hard disk partitions to maximize its performance and optimize space usage?
Excellent Features of Windows Server 2003
Windows Server 2003 Operating Systems take the best of Windows 2000 Server technology and make it easier to deploy, manage, and use. In addition, Microsoft has improved and extended the Windows Server Operating Systems to incorporate the benefits of Microsoft .NET for connecting information, people, systems, and devices. Now, it is so popular with server users because of its security, reliability, availability, and scalability. To resize partition on Windows Server 2003 can optimize its performance and optimize the space usage. Then how to partition Windows Server 2003?
One Way to resize Windows Server 2003 partition: diskpart command
How to patition Windows Server 2003? This is inquired by most of the people and one way on the internet states as follows: It is an example of how to extend the boot partition from 5.3G to 10G of Windows Server 2003 Virtual Machine.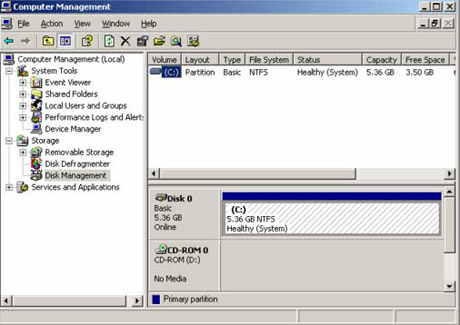 Here we go, firstly, power off the virtual machine that you want to extend.
Secondly, increase the size of the .disk or .vmdk virtual disk file from the service console.
Thirdly, power off the second Virtual Machine running Windows Server 2003 and add the disk from the first Virtual Machine to it. Power up the second one and check it has unallocated space
Fourthly, type "diskpart.exe" into the run menu and click OK and then you will see the command list volume: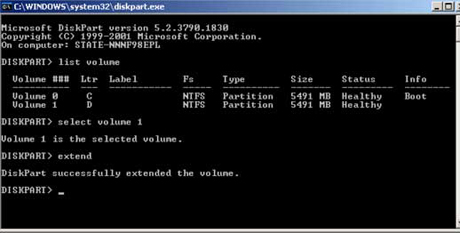 It shows you all the available volumes. Select your volume as shown below. Select volume 1 corresponds to the "D" volume that you want to extend. Finally extend the volume with the extend command.
Finally, shut down the second Virtual Machine and remove the disk from the second one. After that, power on the first one and the boot volume has been resized.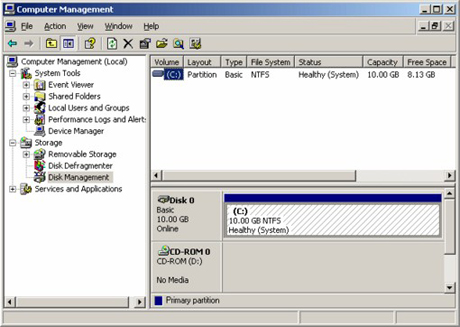 Maximize Windows 2003 Server performance in a more easier and safer way: Server partition magic manager
How do you think about the above operations? I think it seems too difficult for most of the people, so I cannot help introducing one easier and safer way to optimize your server performance and optimize the space usage. That is, resizing partitions under Windows Server 2003 with reliable server partition magic software - EaseUS Partition Master Server Edition. From the following steps, you may find it is a simple task to resize Windows Server 2003 partitions. The following is an easier way to extend system partition (C: drive) with EaseUS Partition Master Server.
1. Launch EaseUS Partition Master. If there is no required unallocated space behind C: drive, you have to shrink one partition to get the unallocated space. If you already have the unallocated space behind the system partition, please go to step 4.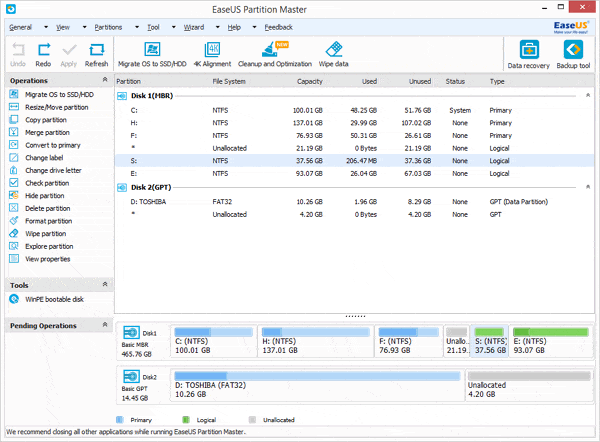 2. Right click one partition and select "Resize/Move partition". Then you can drag the partition handle leftwards to resize the partition to get the unallocated space you need.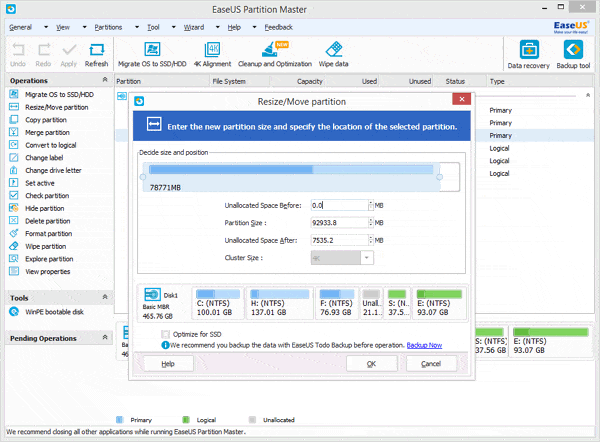 3. Using "Resize/Move partition" to make the unallocated space you get behind the system partition.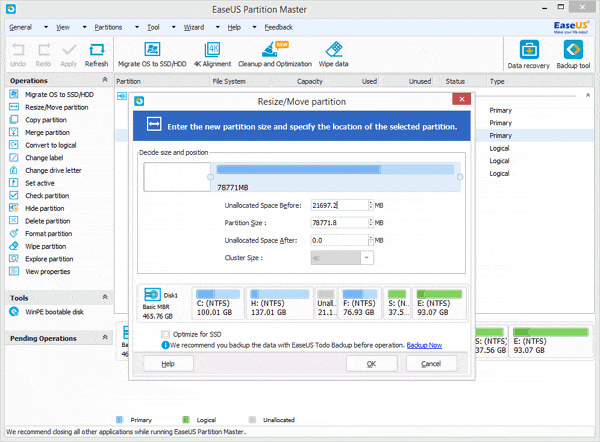 4. Select the C: drive and right click it and select "Resize/Move partition". Then drag the partition handle rightwards to extend system partition (C: drive) and click Apply.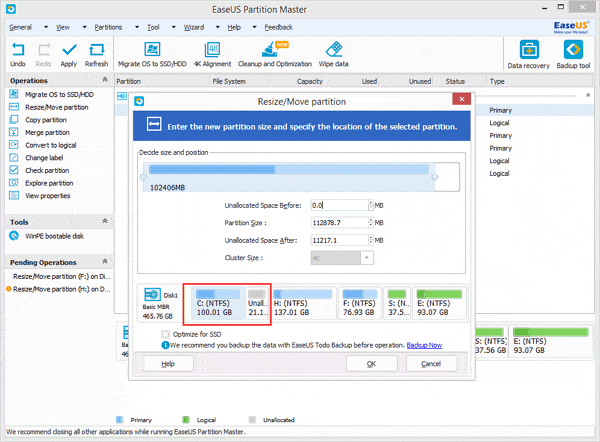 For more detailed information, please visit resizing and moving partitions.
From above, you will find that resizing partition on Windows server 2003 is very simple, Besides resizing & moving partitions, it also has other powerful range of functions, such as: merge partition, resize dynamic disk, repair raid 5 volume, extend system partition without reboot, create, Copy Partition, Copy Disk, Copy dynamic volume, delete, format, convert partitions, etc.
Related Articles