How to recover Fdisked drives?
EaseUS Data Recovery Wizard Download Instruction:
1. Click the download to get Data Recovery Wizard
2. Save then install it on a drive other than the one on which your files were lost
3. Run Data Recovery Wizard, search your drive and preview the files found in the results screen
What is Partitioning?
Simply speaking, partitioning is to divide mass storage into isolated sections. Under DOS system, you can partition a disk, and each partition will work like a separate disk drive. Partitioning is particularly useful if you run more than one operating system. For example, you might reserve one partition for Windows XP and another for Windows 7 or set up one partition for Windows 8 when you run dual boot Windows 7 and Windows 8.
In addition, partitioning on DOS and Windows machines can improve disk efficiency. It is more convenient to identify and find the files if you created some partitions for separate usage. Separate partitions could reduce virus infection to the files. For disk partitioning, there are many tools, such as Fdisk, which is available in old versions of Windows, Partition Magic which is famous but not on sell and EaseUS Partition Master, which is a widely-used partitioning tool on the rise.
What is Fdisk?
The Fdisk commands are typically used to prepare a new hard disk-enabling the division of hard drive and the installation of an operating system, application programs & eventual user data. The Fdisk commands have been around for a long time, and they were stand alone DOS programs before being integrated into Windows.
Symptoms
When there is any error during Fdisk process, there might be but not limited to the following symptoms:
No boot device
Operating System not found
Primary Hard Disk not found. Press F1 to Continue
Master Boot Record Not Found
Invalid or corrupt FAT
Invalid partition table entries
Invalid sector
Cannot find file or program
Invalid command.com
Primary/Secondary Hard disk failure
Non system disk
Disk error
How to recover files from Fdisked drives?
Firstly, check the Disk Management to see if the partitions are lost, if so, please refer to lost partition recovery guide.
Free data recovery software - EaseUS Data Recovery Wizard Free Edition provides Complete Recovery module which can search the Fdisked partitions directly and recover files. Here is how to do Complete Recovery step by step:
1. Download it, install and run EaseUS Data Recovery Wizard Free Edition.
2. Run "Complete Recovery" module, select the file types you want to recover and then you'll find all existing partitions on your hard disks, select the one you want to recover and click "Next".
Tips: If the volume does not have a drive letter, then the volume will be listed at the hindmost and the drive letter will be instead by "*".
3. The Intelligent Searching module will scan the selected partition, collect and analyze every byte on the volume, then show you a list of volumes which might be on it.
4. Choose the first green partition or others that are the same with your original partitions. You can choose at most 4 partitions at the same time to recover.
5. After you select the partition and click "Next", this program will automatically launch the "Building directory" procedure to search the files. You will see file/folder tree very soon.
6. Select the files and click "File Preview" to preview.
Tips: If you want to wipe the data on a partition completely to protect your privacy, please refer to How to delete and wipe partition?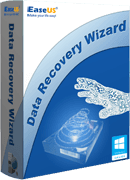 EaseUS Data Recovery Wizard
Download and try Data Recovery Wizard now. Check the Data Recovery Wizard search results screen and use the preview feature to display the file that you are trying to recover. If you find what you are looking for, then purchase a product activation key to save your recovered files to another drive.
For better data security, our free backup software - EaseUS Todo Backup will help you a lot. It provides easy-to-use interface to backup and restore your system, disk and partition in a few minutes.
Related Articles:
Feedback on this article:
Thanks for visiting EaseUS, please let us know how we can improve this article or make it more useful to you. Should you need technical support please feel free to contact support@partition-tool.com.