How to recover data after reformat from hard disk?
EaseUS Data Recovery Wizard Download Instruction:
1. Click the download to get Data Recovery Wizard
2. Save then install it on a drive other than the one on which your files were lost
3. Run Data Recovery Wizard, search your drive and preview the files found in the results screen
Do you ever need to reformat your disk or partition when programs keep crashing or other strange problems keep occurring in your system? Usually, "reboot, reinstall, reformat" in computing, RRR in short, imply that there are three simple steps to make (almost) any problem go away, and suggest that the work of technical support can be done by anyone who has basic knowledge of the system. However, something unhappy resulted from reformat will drive you to seek for data recovery after reformat, especially for people who know little about computer. Well, no more worry, data recovery software, designed to recover data after reformat from hard disk, will help a lot for those reformatted disk recovery problems.
Data truly gone after reformat?
Absolutely, the feeling of using computer is much fascinating after reformat. However, a few people have escaped from losing valuable and important data concerning their personal and business life during the format process. Some others suffering data loss after reformat believe that they cannot recover data after reformat any more and feel despairing.
A high-level format procedure is sometimes performed on a functioning disk to erase the contents of the hard drive. This is commonly termed a "reformat". While this may not completely erase all data from the drive, it erases critical areas, such as the boot sector and partition table. This gives the appearance of an empty disk to the operating system, making any existing contents unavailable by normal methods without destroying the contents. So it is possible for you to recover data after reformat.
Notes: In order to guarantee the possibility of high-quality data recovery, please do not do anything on the disk from which you want to recover in case of overwriting the data you want to restore.
In Windows 2000, Windows XP and Windows Server 2003, you can recover files no matter you Full Format or Quick Format the partition.
In Windows Vista/ Windows 7/Windows 8, if you Full Format a partition, you cannot recover files from it as Windows will erase data completely (See: why I couldn't find any data after I full formatted the volume?). Fortunately, the default format option in Windows Vista and Windows 7 is Quick Format.
The live tutorial of reformat recovery
To recover reformatted data, EaseUS Data Recovery Wizard Free Edition, a professional unformat software, offers you a simple but safe way. In this case, you need to run "Complete Recovery" mode of EaseUS Data Recovery Wizard Free Edition that specialized in reformat recovery.
Steps to recover data after reformat
1. Download it, install and run EaseUS Data Recovery Wizard Free Edition and then select Complete Recovery button on the main window.
2. Select the file types you want to recover and then you can see the list of logical volumes found on your computer.
Tips: If the volume does not have a drive letter, then the volume will be listed at the hindmost and the drive letter will be instead by "*".
3. Select the reformatted drive, click "Next" and the Intelligent Searching module will scan the selected volume automatically.
4. EaseUS Data Recovery Wizard Free Edition will list the found partitions. Then please select one or more partitions (you can select 4 partitions at best). You may judge the partition you want to recover by the file system and the partition size listed.
5. Then, EaseUS Data Recovery Wizard Free Edition will build directories to find files.
6. Select the files or directory that you want to recover and press the "Next" button.
You can view your files and folders structure in your search result screen, and click the "File Preview" item to preview files you search. If you can see the files or data (.doc, .docx, .xls, .xlsx, .txt, .jpg, .bmp, etc. can be previewed), you could successfully unformat them from reformatted disk or partition with this unformat tool.
7. Select a location and press the "Next" to save the files.
Following the above tutorial, you can recover data after reformat.
Tips: If you want to wipe the data on a partition completely to protect your privacy, please refer to How to delete and wipe partition?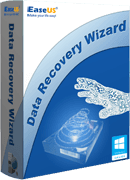 EaseUS Data Recovery Wizard
Download and try Data Recovery Wizard now. Check the Data Recovery Wizard search results screen and use the preview feature to display the file that you are trying to recover. If you find what you are looking for, then purchase a product activation key to save your recovered files to another drive.

Do not forget to back up your data in Case of Data Loss! Back up with the most advanced backup software - EaseUS Todo Backup Workstation.
System, file backup and disaster recovery.
Back up system state or save important data.
Automatic backup and much more.
Related Articles: