EaseUS Partition Master Server Edition
ALL-IN-ONE Windows Server disk management toolkit
Time Limited Offer - 20% OFF
$127.20 $159.00

30-day Money Back Guarantee
How to resize a Windows Server 2003 partition?
Brief introduction to Windows Server 2003
Windows Server 2003 (also referred to as Win2K3) is a server produced by Microsoft. Introduced on 24 April 2003 as the successor to Windows 2000 Server, it is considered by Microsoft to be the cornerstone of its Windows Server System line of business server products.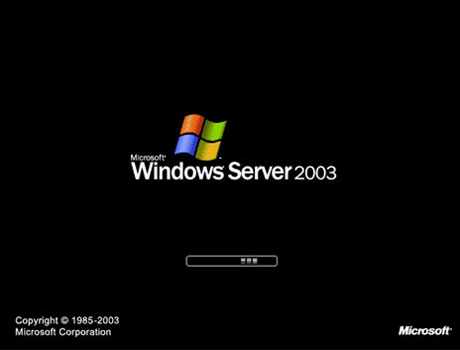 According to Microsoft, Windows Server 2003 delivers four primary benefits: dependable, productive, connected, and best economics. Due to these attractive features and Windows Server 2003 includes all the functionality customers need today, Increasing number of people choose to use Windows server 2003 for it is a multipurpose operating system capable of handling a diverse set of server roles, depending on your needs, in either a centralized or distributed fashion. With the use of Windows Server 2003, questions about Windows Server 2003 partition also follow.
Why need to resize Server 2003 partitions?
Partitions or separate divisions are created on hard disk drive for better administration, space management and access control. By dividing in to server partitions, users can make a different use of each, such as one partition for installing system and others for storing files. Partitions contribute a lot to the security control and resource management, especially for a server which have a large database. Many users who partition their hard disk drive always come across a common problem: the size of their partitions cannot meet the needs.
Windows Server 2003 users might have a full consideration to the sizes of their partitions while creating. However, things are changeable and problems may come out, e.g. there is not enough free space on system partition C: to install new software; the system is running slowly due to the inefficient free space on the disk. In theses cases, to resize Windows Server 2003 partition is most needed.
Resize Server 2003 partitions with EaseUS Partition Master Server Edition
Windows Server 2003 users may have much trouble when they try to decide to choose partition manager software to resize their partitions. As a Server user, you must consider the safety of your data for trustless partition software may lead to data loss while resizing. From my point of view, EaseUS Partition Master Server Edition is reliable partition software for Windows Server 2003 Users.
EaseUS Partition Master Server Edition performs basic and advanced partition operations on your servers without data loss while resizing partitions for changes of partition can be previewed before applying to hard disk and all data is completely protected during all operations.
Resize your Windows Server 2003 partitions with EaseUS Partition Master Server Edition as following: Launch the software; Select the partition on the disk map; Use Resize/Move partition function to resize your partitions.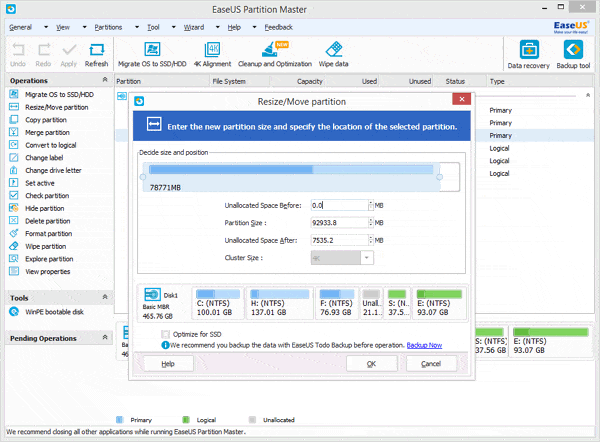 Click "Apply" to save your operations. Then you will resize your Windows Server 2003 partitions to what you want.
Besides, if your Operating System fails to boot, EaseUS Partition Master Server Edition could manage partitions or disks by creating bootable CD/DVD.
Related articles: