EaseUS Partition Master Server Edition
ALL-IN-ONE Windows Server disk management toolkit
Time Limited Offer - 20% OFF
$127.20 $159.00

30-day Money Back Guarantee
Resize partition on Windows Server 2008 64bit system without losing data
How to resize server 2008 64 bit partition? This article will talk about the related software and detailed steps to resize partition on Windows Server 2008 64 bit.
Regardless of what methods to use, you'd better backup your computer in case of data loss. Download server backup software - EaseUS Todo Backup Server to protect your computer before resizing your server partitions.
Windows Server 2008
Windows Server 2008, one of Microsoft Windows' server lines of operating systems, released to manufacturing on February 4, 2008, and officially released on February 27, 2008. It is the successor to Windows Server 2003, released nearly six years earlier. Windows Server 2008 R2, the second release of it, was released to manufacturing on July 22, 2009. Just the same as Windows Vista and Windows 7, Windows 8, Windows Server 2008 is built on Windows NT 6.x.
Windows 2008 Server 64 bit system
Most editions of Windows Server 2008 are available in x86-64 (64-bit) and x86 (32-bit) versions. Windows Server 2008 for Itanium-based Systems supports IA-64 processors. The IA-64 version is optimized for high workload scenarios like database servers and Line of Business (LOB) applications.
Thus, most Windows Server 2008 users are using 64 bit system. What can they do if they are confronted with partition problems, for example, the system partition is short of free space? Is there any easy, safe, and fast way to resize Server 2008 64 bit partition?
The answer is absolutely yes. You can use a third party partition software which can work well with Server 2008 64 bit. Here I want to introduce such a software which has satisfied me: EaseUS Partition Master Server. It can resize/move partitions, merge/split, resize dynamic volumes, etc.
How to resize Server 2008 64 bit partition?
Warmer reminder: To backup computer before resizing Server 2008 64 bit partition.
1. Launch EaseUS Partition Master Server just like you do with any other normal program.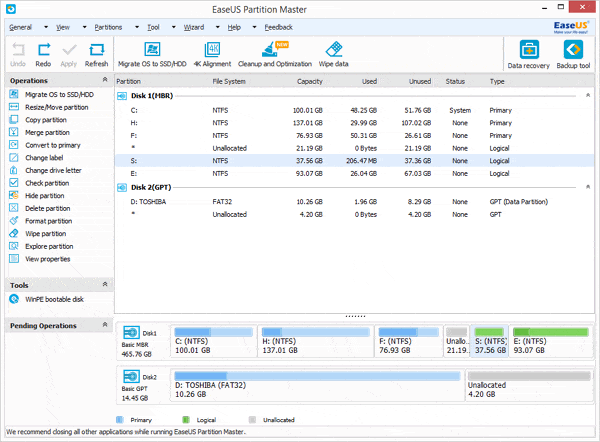 2. Select a partition you want to resize and move, drag the partition handle leftwards or rightwards to asjust partition size.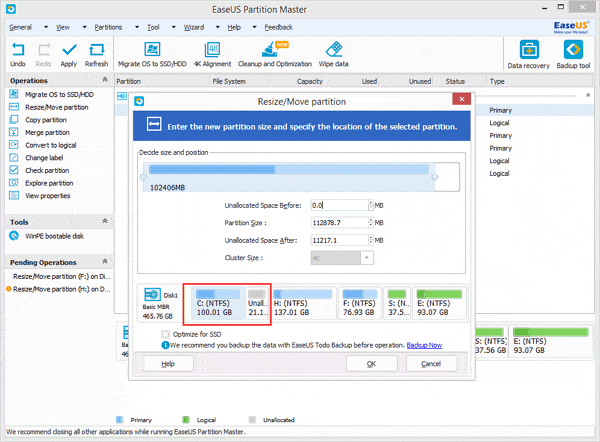 For more detailed information, please visit resizing and moving partitions.
EaseUS Partition Master Server Edition
ALL-IN-ONE Windows Server disk management toolkit
Time Limited Offer - 20% OFF
$127.20 $159.00

30-day Money Back Guarantee
More EaseUS Partition Master Editions for business users
Unlimited usage within a company
-
-
Free lifetime upgrades
-
-
Provide Technical Services to Clients
-
-
-
-
License
Machine License
Machine License
Unlimited License
Unlimited License
Technician License
Price

$127.20

$159.00

$207.20


$259.00

$319.20

$399.00

$399.20


$499.00

$559.20

$699.00
Related Articles:
Feedback on this article:
Thanks for visiting EaseUS, please let us know how we can improve this article or make it more useful to you. Should you need technical support please feel free to contact support@partition-tool.com.