Resize/extend virtual hard disk get more space under Windows 7.
Virtual hard disk
A Virtual Hard Disk (VHD) is a file formatted to be structurally identical to a physical Hard Disk Drive. It is typically used in various virtualization packages, and can be used to install a wide variety of operating systems (various versions of Microsoft Windows and Linux).
How to create a virtual hard disk in Windows 7?
Unlike any other earlier versions of Windows operating systems, Windows 7 Disk Management tool is developed with a powerful ability to create, attach and detach virtual hard disk.
Steps to create virtual hard disk in Windows 7:
1. Open Disk Management by typing disk management or right-click the Computer icon to select Manage.
2. Click the Action button and select Create VHD.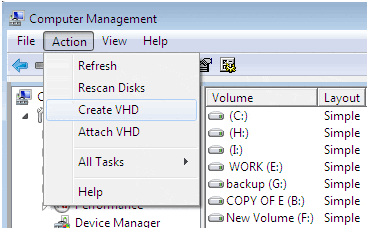 3. Select a folder location and type in a disk size.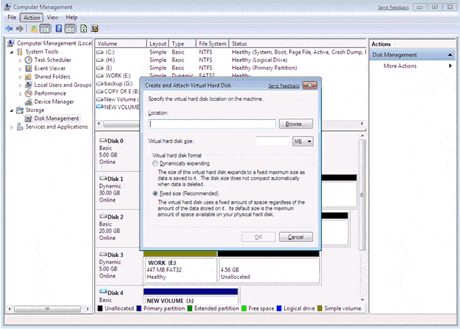 4. Click OK to finish.
5. After it is initialized, you can create partition on it.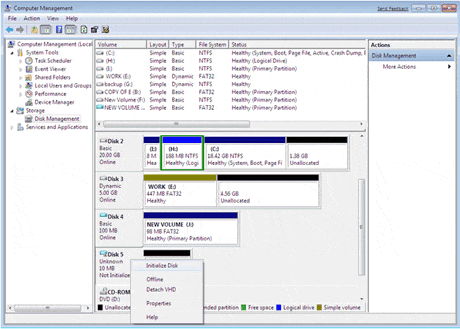 How to resize virtual hard disk in Windows 7?
Resize VHD with built-in Disk Management tool in Windows 7
Windows 7 contains a built-in partition manager that allows you to extend or shrink the attached virtual disk which is the same as the physical disks.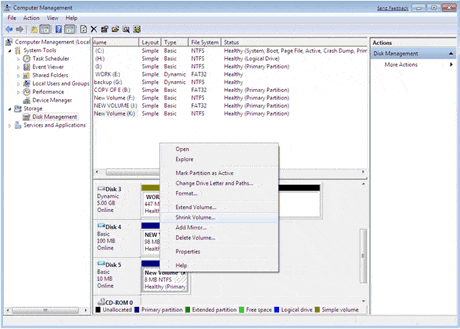 Resize VHD with third-party partition software
Some third party partition freeware can also help you to extend or shrink the VHD. Meawhile, some other advanced partition operations can also be realized, such as copy VHD partition, convert fat VHD to ntfs, label the drive and so on. See more operations you can do with VHD.
How to resize VHD with partition software?
We would like to introduce a free and reliable partition software - EaseUS Partition Master.

Tips: It is important to backup data before resizing partition, because nothing is 100% secure.
1. Launch EaseUS Partition Master and choose the partition on the VHD that you want to resize. (To shrink a partition just as showed below)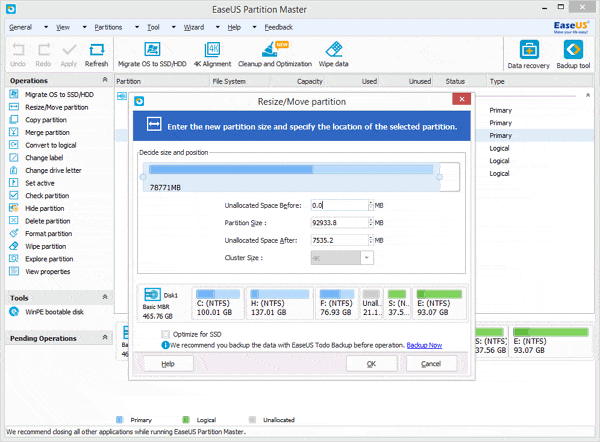 2. After shrinking the partition, you can move it to let the unallocated space be behind a partition that you want to extend.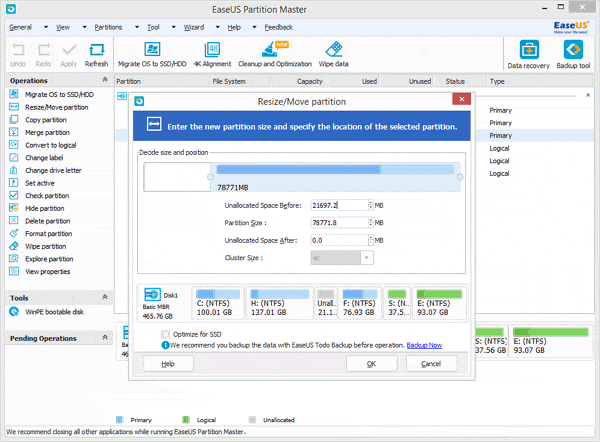 3. Select the partition that needs to be expanded, right click it and select "Resize/Move partition", drag the partition handle rightwards to extend the one you decided to resize.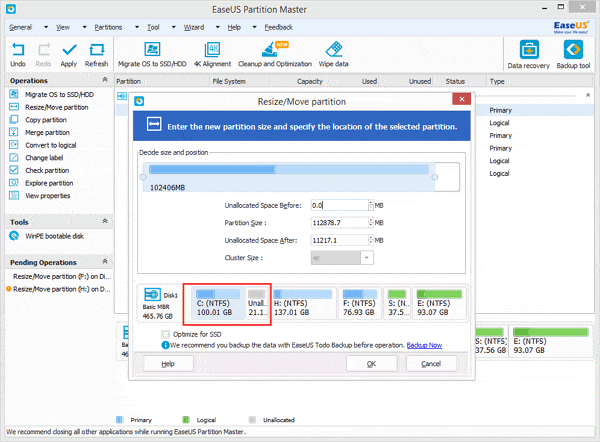 4. Click Apply.
For more detailed information, please visit resizing and moving partitions. You can also merge two VHD partitions with EaseUS Partition Master.
Related Articles: