Undo format - get lost data back from formatted drives with EaseUS Data Recovery Wizard Free Edition
EaseUS Data Recovery Wizard Download Instruction:
1. Click the download to get Data Recovery Wizard
2. Save then install it on a drive other than the one on which your files were lost
3. Run Data Recovery Wizard, search your drive and preview the files found in the results screen
Undo format, any freshman or expert to computer might bump into this. We often format hard disks to get better use of our hard drives, but after format you may suddenly realize that there is no backup and you want to undo format and get data back from formatted drive. And there are always other data loss issues regarding format such as formatting a drive by mistake or automatically disk format due to virus attack. Is there any way to get data back or undo format? EaseUS Data Recovery Wizard Free Edition is just the reliable undo format solution to do format recovery and get all lost data back from formatted disks under Windows 2000/XP/2003/Vista/2008/Windows 7/Windows 8.
Undo format origin - why can we undo format?
Undo format might be carried out easily by the easy-to-use unformat software such as EaseUS Data Recovery Wizard Free Edition, but why can we undo format?
To understand undo format, we need to know format first. There are two types of formatting: low-level formatting and high-level formatting. Low-level formatting is also known as "true formatting", it physically erases the data and make the disk as brand new without any data. High-level formatting will not destroy the files physically; the format only rewrites the partition table, the data remains on the disks. Thus we can undo format. High-level format includes "quick format" and "full format", no matter which type of high-level format you use, EaseUS Data Recovery Wizard Free Edition can help to undo format to get your formatted data back.
To undo format and get the formatted data back, please make sure the hard drive is not re-used or overwritten and is not physically damaged so that you can get formatted data back successfully.
Undo format guideline - how to recover formatted data using EaseUS Data Recovery Wizard Free Edition
To undo format, you should choose the "complete recovery" module of EaseUS Data Recovery Wizard Free Edition, and for step-to step instruction, please refer to How to recover files from formatted hard drives? EaseUS Data Recovery Wizard Free Edition can also get deleted or lost data back from hard drive or partitions safely and easily, furthermore, the "partition recovery" module can help to get your data back from deleted or accidently lost partitions and "Deleted File Recovery" module is to recover deleted files.
Download it to recover lost files now.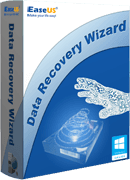 EaseUS Data Recovery Wizard
Download and try Data Recovery Wizard now. Check the Data Recovery Wizard search results screen and use the preview feature to display the file that you are trying to recover. If you find what you are looking for, then purchase a product activation key to save your recovered files to another drive.

Do not forget to back up your data in Case of Data Loss! Back up with the most advanced backup software - EaseUS Todo Backup Workstation.
System, file backup and disaster recovery.
Back up system state or save important data.
Automatic backup and much more.
Related Articles: