How to do format recovery?
EaseUS Data Recovery Wizard Download Instruction:
1. Click the download to get Data Recovery Wizard
2. Save then install it on a drive other than the one on which your files were lost
3. Run Data Recovery Wizard, search your drive and preview the files found in the results screen
Did you encounter data losing problem before? For example, when you open a partition, Windows prompt to format the partition before accessing it. After formatting the partitions, you may suddenly bring to mind that there are important files on the formatted partition. What a heartbreaking experience. After this disaster occurred, what would you do? Some people don't know files can be recovered after formatting a partition, so they have to give up the valuable files. While others may look for format recovery software to recover files. To solve this problem, I'll discuss this issue step by step as the following.
Introduction - What is format
Explanation - Why files can be recovered after format
Instruction - How to do format recovery
What is format?
Format is the process of repairing a storage medium, usually a disk, for reading and writing. When you format a disk, the operating system erases all bookkeeping information on the disk, tests the disk to make sure all sectors are reliable, marks bad sectors (that is, those that are scratched), and creates internal address tables that it later uses to locate information. You must format a disk before you use it.
Why files can be recovered after format?
Formatting a partition only erases the address table, not the data itself. Do not be panic if you accidentally format a partition containing useful data. A computer specialist should be able to recover most, if not all, of the information on the partition.
Note: After formatting a partition, if you want to unformat files from the formatted partition, please do not write new files to it again, that's to say, you'd better stop using the formatted partition any more.
In Windows XP or Server 2003, you can recover files no matter you Full Format or Quick Format the partition.
In Windows 7, if you Full Format a partition, you cannot recover files from it, as Windows will erase data completely. Fortunately, the default format option in Windows 7 is Quick Format.
How to do format recovery?
To do format recovery, choosing a professional format recovery software is most important. In addition, the format recovery software should be read-only. If this unformat tool changed something on your drive but failed to recover files, it may cause files no longer recovered by other data recovery software. To do format recovery, EaseUS Data Recovery Wizard Free Edition is the right choice.
EaseUS Data Recovery Wizard Free Edition provides Complete Recovery module, which will search the formatted partition directly and recover files from it. The following steps illustrate how to recover formatted files by the Complete Recovery module.
1. Download it, install and run EaseUS Data Recovery Wizard Free Edition.
2. Run "Complete Recovery" module, select the file types you want to recover and then you'll find all existing partitions on your hard disks, select the one you want to recover data from and click "Next".
Following the rest steps with the software guide, you'll easily finish format recovery. If you need step by step instructions, please refer to another format recovery guide.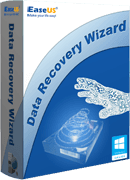 EaseUS Data Recovery Wizard
Download and try Data Recovery Wizard now. Check the Data Recovery Wizard search results screen and use the preview feature to display the file that you are trying to recover. If you find what you are looking for, then purchase a product activation key to save your recovered files to another drive.
Related articles: