Freeware to unformat NTFS or FAT drive
What is unformat?
Unformat is an external command starting with DOS 5 that restores a formatted disk to its previous contents, providing it was formatted under DOS 5 without the /S switch. The /S switch bypasses saving Unformat information during the format process (see DOS Format).
The detailed unformat command:
UNFORMAT drive: [/J]
UNFORMAT drive: [/U] [/L] [/TEST] [/P]
UNFORMAT /PARTN [/L]
| | |
| --- | --- |
| drive: | Specifies the drive to unformat. |
| /J | Verifies that the mirror files agree with the system information on the disk. |
| /U | Unformats without using MIRROR files. |
| /L | Lists all file and directory names found, or, when used with the /PARTN switch, displays current partition tables. |
| /TEST | Displays information but does not write changes to disk. |
| /P | Sends output messages to printer connected to LPT1. |
| /PARTN | Restores disk partition tables. |
For example, to test the disk in drive A, type: unformat a: /test
To unformat the disk in drive A, type: unformat a: /u
The unformat command is eliminated in Windows 95.
Unformat on FAT and NTFS drive
NTFS and FAT are the most widely used file systems under Windows now. Most Windows unformat tasks refer to unformat on NTFS / FAT drives. In some situations it may be technically possible to unformat a drive and have the old file system re-appear. However, the result of unformat is not guaranteed, it will not always work depending on your computer circumstances. How to recover the files from formatted drive with 100% security? I recommend the unformat freeware: EaseUS Data Recovery Wizard Free Edition. Beside unformat, the powerful freeware also can recover deleted files and recover files from lost or deleted partition. Best of all, it is FREE. Just download it, install it and use it.
Tutorial of unformat on FAT / NTFS drive for free
Step 1. Launch EaseUS Data Recovery Wizard and select the file types you want to recover. Then click "Next" button to move to the next step.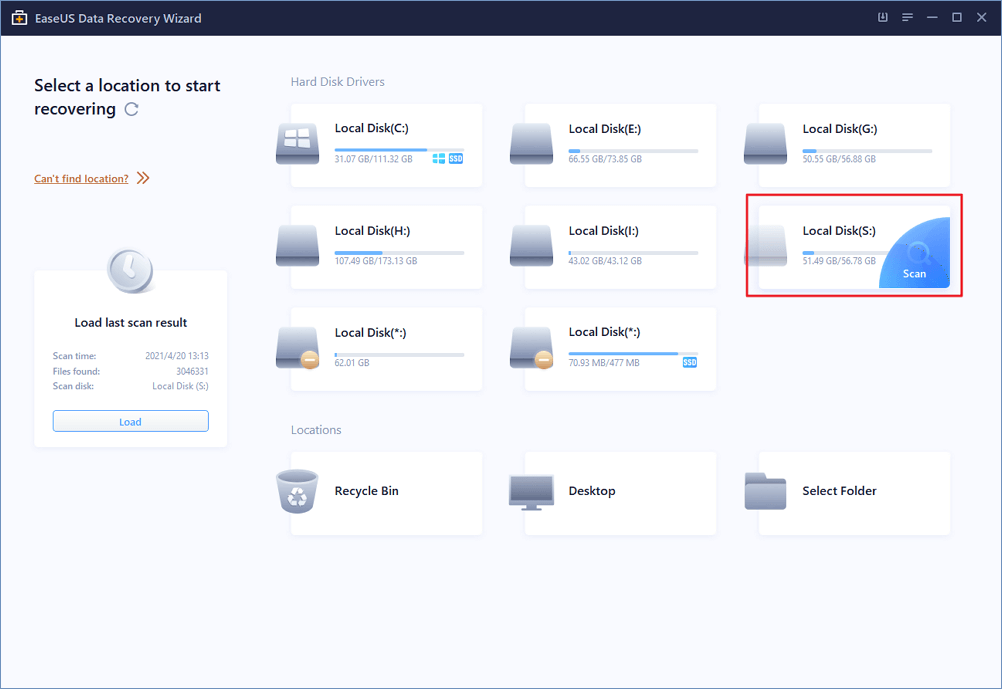 Step 2. Select the disk where you lost your data and click "Scan" button, the software will quickly scan the selected disk to find all your target files. If you lost your partition, select "Lost Disk Drives" and "Scan" to continue the recovery process.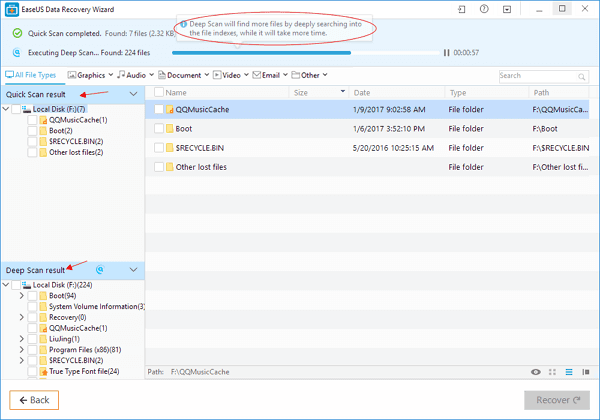 Step 3. After scan, you can preview all the listed recoverable files one by one and select out those you want. Then, click "Recover" button to get them back once. Here you should save all the recovered files on another disk to avoid data overwriting.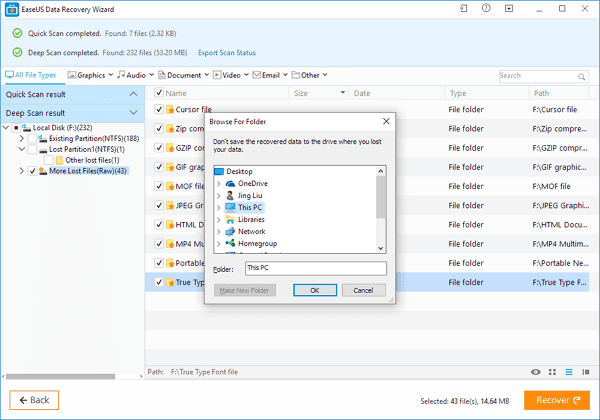 Following the rest steps with the software guide, you'll easily finish format recovery. If you need step by step instructions, please refer to another format recovery guide.
Tips: If you want to wipe the data on a partition completely to protect your privacy, please refer to How to delete and wipe partition?
Related Articles: