How to unformat partition with EaseUS Data Recovery Wizard Free Edition?
EaseUS Data Recovery Wizard Download Instruction:
1. Click the download to get Data Recovery Wizard
2. Save then install it on a drive other than the one on which your files were lost
3. Run Data Recovery Wizard, search your drive and preview the files found in the results screen
What is unformat?
The first definition of unformat is a DOS command used to restore the partition after the format command.
UNFORMAT drive: [/J]
UNFORMAT drive: [/U] [/L] [/TEST] [/P]
UNFORMAT /PARTN [/L]
| | |
| --- | --- |
| drive: | Specifies the drive to unformat. |
| /J | Verifies that the mirror files agree with the system information on the disk. |
| /U | Unformats without using MIRROR files. |
| /L | Lists all file and directory names found, or, when used with the /PARTN switch, displays current partition tables. |
| /TEST | Displays information but does not write changes to disk. |
| /P | Sends output messages to printer connected to LPT1. |
| /PARTN | Restores disk partition tables. |
Although there are possibilities to unformat a partition to recover all the data, but unformat is always risky. It is a highly technical task and will not always work depending on your circumstances. If you failed to unformat your partition, it is likely to screw up your file system so that recovering your data will be much more difficult. As most users do unformat for recovering the data, not the partition, so the best way to do unformat is to do it by a reliable software and recover all the files on the formatted partition.
Most data recovery software are expensive with limited functions. It can do the data recovery only. How many times will you recover data a year? Maybe once, maybe none! You spend nearly 100 USD and used it for once and forget it? Sounds crazy! Now we have an all-in-one solution for you with much more reasonable price or even FREE: EaseUS Data Recovery Wizard Free Edition.
How to unformat with EaseUS Data Recovery Wizard Free Edition?
1. Download it, install and run EaseUS Data Recovery Wizard Free Edition.
2. Run "Complete Recovery" module, select file types you want to recover and then you'll find all existing partitions on your hard disks, select the one you want to undormat from and click "Next".
3. The Intelligent Search will scan the selected partition, collect and analyze every byte, then present a list of possible volumes.
4. As default, the program will choose one partition with the most possibility and display in green. Or you can choose other partitions that are similar with your original one according to capacity, file system, etc. You are allowed to choose 4 partitions at most to unformat.
5. After selecting the partition, EaseUS Data Recovery Wizard Free Edition will build directory to search the files.
6. Select the files and click "File Preview" to preview.
7. Choose a path to save the files.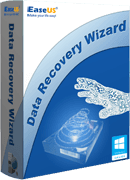 EaseUS Data Recovery Wizard
Download and try Data Recovery Wizard now. Check the Data Recovery Wizard search results screen and use the preview feature to display the file that you are trying to recover. If you find what you are looking for, then purchase a product activation key to save your recovered files to another drive.

Do not forget to back up your data in Case of Data Loss! Back up with the most advanced backup software - EaseUS Todo Backup Workstation.
System, file backup and disaster recovery.
Back up system state or save important data.
Automatic backup and much more.
Related articles: