How to delete/remove Windows 8 partitions?
With the release of Windows 8, many Windows users want to experience this brand new system and run dual boot system such as dual boot Windows 7 and Windows 8. What if you want to remove Windows 8 partition on your computer? This article is going to teach you how to delete Windows 8 partitions.
To delete a partition on Windows 8
Like Windows 7, Windows 8 built-in Disk Management has ability to delete volume. You can delete partitions on Windows 8 using its own Disk Management.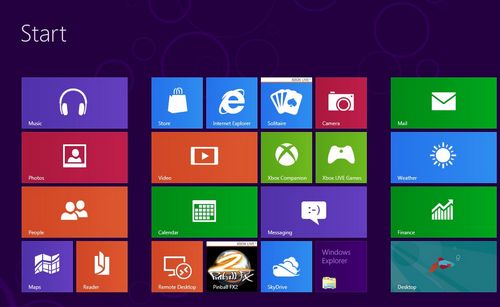 Right click the Start screen and you can open all apps, right click Computer and choose Manage, then you can open the Disk Management in Windows 8. Or you can start the cmd.exe in administrative mode! And enter the command "diskmgmt.msc" to open the Disk-Management in Windows 8.
Under Disk Management, you can right click the volume and select delete volume to delete any partitions you like (not including system partition).
Windows 8 partition software
Windows 8 built-in Disk Management has many limitations. It can't delete system partition, it can only extend volume when there is some unallocated space behind it, otherwise, the "Extend Volume" option is not available. Because Windows 8 built-in Disk Management doesn't provide "Move partiton" feature, so you have to seek Windows 8 partition magic alternative.
EaseUS Partition Master Free Edition, a comprehensive free hard disk partition manager and system optimization software for Windows-based administration, works well with Windows 8.
EaseUS Partition Master Free Edition is free partition software supporting functions to delete partition in Windows 8. Besides, you have two options to resize Windows 8 partition: extend one and shrink another by "Resize/Move partition" feature or merge two partitions into one by "Merge partition."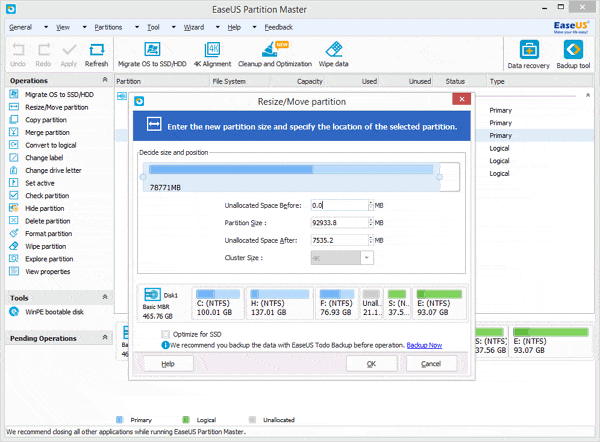 Tutorial to delete partition refer to Delete partitions on Windows 8
Related Articles:
Thanks for visiting EaseUS, please let us know how we can improve this article or make it more useful to you. Should you need technical support please feel free to contact support@partition-tool.com.