EaseUS Partition Master Server Edition
ALL-IN-ONE Windows Server disk management toolkit
Time Limited Offer - 20% OFF
$127.20 $159.00

30-day Money Back Guarantee
How to extend Windows Server 2008 boot partition with magic server partition manager?
Being urgent to extend/expand Server 2008 boot partition
Just take a look at the layout of your disk management, you will get why we still need to extend/expand Server2008 boot partition. For example, a 60 GB system partition might seems too much in the beginning since it has only required 20 GB and 32 GB only as per above, but you might find it to be less than optimal after a while. Let alone page files and loge, many applications like Microsoft Office etc can take tons of free space. For a server running Windows Server 2008, you will have to extend/expand boot partition size sooner or later, otherwise Windows will keep indicating low disk space.
At this point, a server partition manager will ease the job in expanding Windows server partition.
Windows Server 2008
Windows Server 2008 is the most recent release of Microsoft Windows' server line of Windows Server operating systems. Released to manufacturing on 4th February, 2008 and officially released on 27th February, 2008, it is the successor to Windows Server 2003, released nearly six years ago.
The optimal size for 2008 boot partition
To avoid the trouble to extend/expand boot partition every now and then, you'd better set a reasonable size for your Server 2008 boot partition upfront. According to the official system requirements, you need at least 20GB to install Server 2008 on a 32 bit machine and 32 GB for 64 bit installation.
Windows Server 2008 itself takes up around 10GB, and you need to count for other factors like: Space for log files, space for other applications, space for the dump files and page files etc.
In short, it is better to allocate more space for your 2008 boot partition beforehand, but to extend/expand Server 2008 boot partition with a good thrid party partition manager software can also be taken into consideration.
Extend/expand Server 2008 boot partition with EaseUS server partition manager
The following is step-by-step instruction to extend Windows Server 2008 boot partition.
Tips: It is important to back up the server before resizing server partition, because nothing is 100% secure.
1. Launch this server partition manager.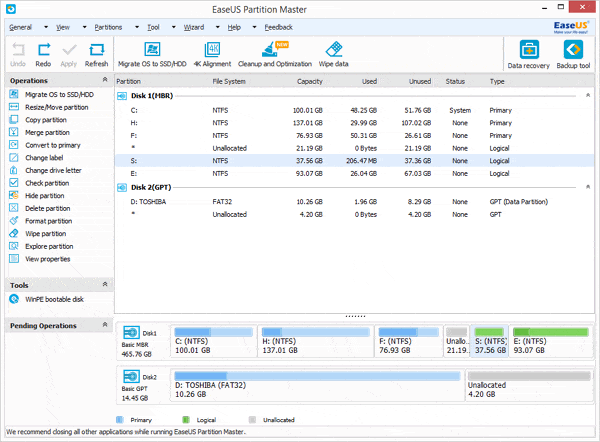 2. Shrink the partition behind your system partition by dragging the partition handle leftwards. Then there will be unallocated space behind it.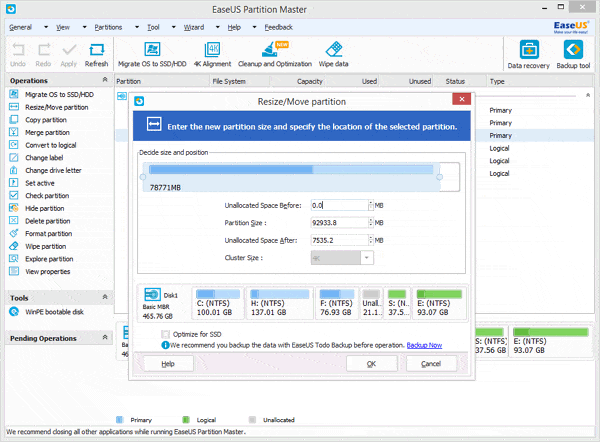 3. Move the partition you have just shrunk rightwards to let the unallocated space be behind the boot partition and click OK.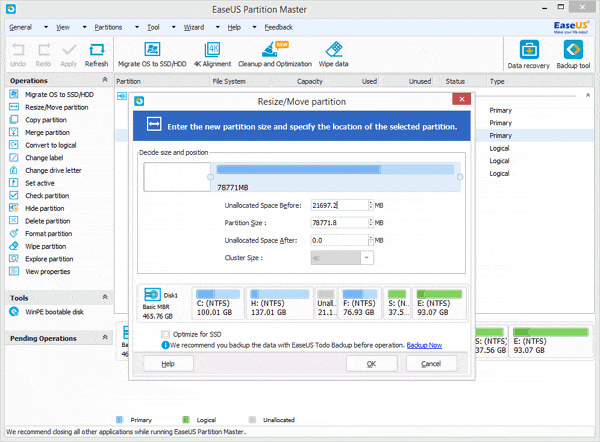 4. Select the boot partition to extend it by dragging the partition handle rightwards.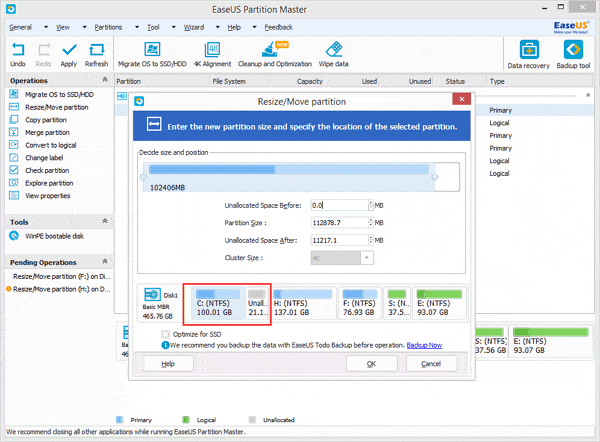 5. Click Apply to execute the operations. Then you have extended Windows Server 2008 boot partition successfully.
For more detailed information, please visit resizing and moving partitions.
Other features of EaseUS Partition Master
EaseUS Partition Master, an all-in-one disk management solution, also provides Partition Recovery and Copy Wizard other than handling partition management issues like extend system partition, resize/move partition, split/merge partition(s) and so on as partition manager.
EaseUS Partition Master Server Edition
ALL-IN-ONE Windows Server disk management toolkit
Time Limited Offer - 20% OFF
$127.20 $159.00

30-day Money Back Guarantee
More EaseUS Partition Master Editions for business users
Unlimited usage within a company
-
-
Free lifetime upgrades
-
-
Provide Technical Services to Clients
-
-
-
-
License
Machine License
Machine License
Unlimited License
Unlimited License
Technician License
Price

$127.20

$159.00

$207.20


$259.00

$319.20

$399.00

$399.20


$499.00

$559.20

$699.00
Related Articles:
Feedback on this article:
Thanks for visiting EaseUS, please let us know how we can improve this article or make it more useful to you. Should you need technical support please feel free to contact support@partition-tool.com.