Partition Magic Server alternative - EASEUS Partition Manager 3.0 Server Edition
New Upgrade!


Hot Features:
EASEUS Partition Manager Server Edition is the best value server partition software to partition server disk for IT administrators. It manages Windows Server fast and stable. You may perform basic and advanced partition operations on your servers without data loss, including: create and deleted partitions, resize and move partitions, Copy Partition, Copy Disk, format partitions, hide and unhide partitions, set active partition, etc. Changes of server partition can be previewed before applying to hard disk and all data is completely protected during all operations.
Unlike Partition Magic Server, it is compatible with Windows Server 2000/2003/2008 and non-server 2000/XP/Vista 32 and 64 bit systems on one machine - single licensed, which provides more comprehensive uses. Details…

EASEUS Partition Manager Unlimited Edition supports all computers within company. Both Windows Server and Non-Server systems are supported.
With EASEUS Partition Manager Server Edition, you benefit from the following features
Resize/Move system partition: An easier way to do this is by simply clicking the system partition and sliding it through the unallocated space. The data on the system partition is completely untouched.
Hard Disk Copy or Partition Copy Wizards: Easily upgrade/migrate hard drive or copy partition to protect data.

Copy with resize

: Resize (shrink or enlarge) partitions and disks during copy process in order to fit target space.
Hide Partitions: Besides organizing your partitions on the disk and formatting or labeling them, You can also use the software to hide drives from view. Hidden drives will not be visible (or accessible) from Windows even if you boot in Safe Mode.
Hardware RAID supported: It works perfectly with hardware RAID.
Up to 32 hard disks: It can handle up to 32 hard disks, which makes it a good choice for server systems.
Bootable CD/DVD: Creates a bootable CD/DVD to manage partitions easier and faster.

Notes: Make sure you are with the right partition for partitioning when operating on the bootable CD/DVD. Since you may not see the drive letters with the bootable CD/DVD. If you are not sure about the partitions, you may judge from the file system, volume label, partition size as well as its allocation.
Review

By itself, Windows Server offers very little in the way of partition management without losing data. This is where Easeus steps in. It features an easy to use interface – after all, you don't really dabble with partitioning Server everyday, you just use it when you need to.

Reviewed by
Madana Prathap


---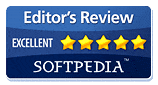 Smooth Disk Partitioning
Despite the simple looks, EPMS (Easeus Partition Manager Server) provides a set of powerful features such as resizing drives, creating new ones, labeling, formatting, checking for bad sectors and fixing errors or creating bootable disks (CD only as DVD is not supported).
By Ionut Ilascu, Editor
Read More...
Customer Stories
I've been looking for a free Windows based tool to free up space from my E: Drive to increase the size of my boot partion C: drive for about 4 months. Today I found your tool and it works. What is more it was easy to use. There is only one way to describe it; better than Magic! Thank you so much, I've already told many of my friends who are not experts but "tinker" with their PC's, like me.
Comment by Paterson - August 14th, 2008
Downloaded and installed Great!
Partitioned a 500g in half and am downloading Ubuntu for installation.The split did not interfere with my current OS (xp-pro 64-bit).Also the interface is easy to understand.
Comment by Ter - June 4th, 2008
Partition Tool Package
For better maintenances of your disks, we advise you to use Partition Package. The Partition Package contains partition recovery software - Partition Table Doctor and partition management software - EASEUS Partition Manager. See more...